Your meter will be read each month, and the bill will arrive approximately one week after the meter is read.
The bill is based on energy charge (amount of kilowatt-hours), fuel adjustment charge (based on wholesale power costs), facility charge (minimum monthly fee regardless of energy usage), environmental surcharge (required to meet federal standards), and any local government taxes (such as school tax).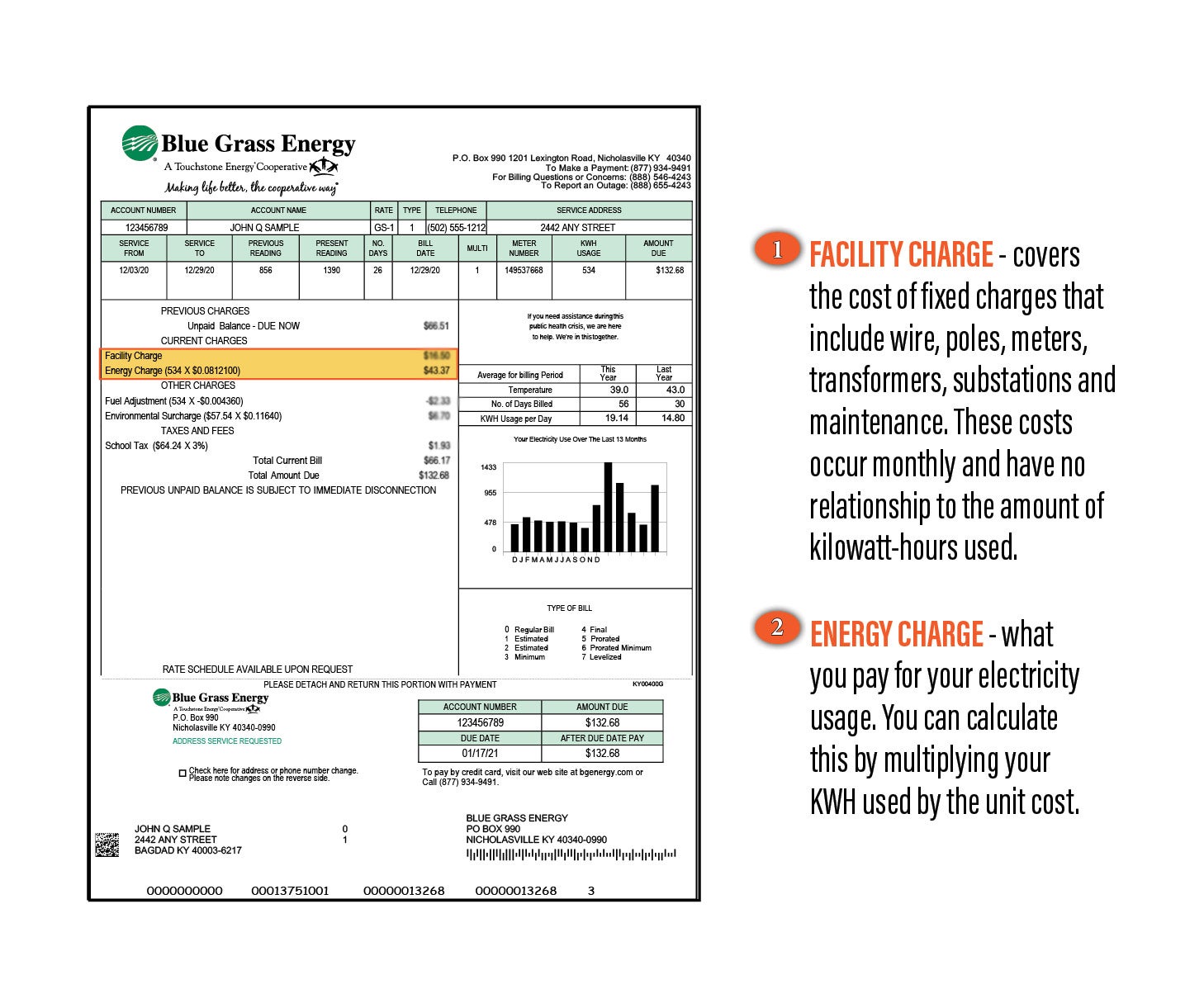 To help you better understand the fuel adjustment charge. Click here to learn more about the environmental surcharge.
Electric bills are:
Due within 15 days of the billing date; and

Considered delinquent 15 days after the billing date.
Without prior agreement, a member's service may be disconnected if payment is not received 27 days from the billing date. A delinquent notice will be mailed stating the disconnect date.
Please contact Blue Grass Energy prior to the due date of the bill if you are having difficulty paying your bill as required.